Can Microsoft Teams replace your telephone system?
|
February 10, 2022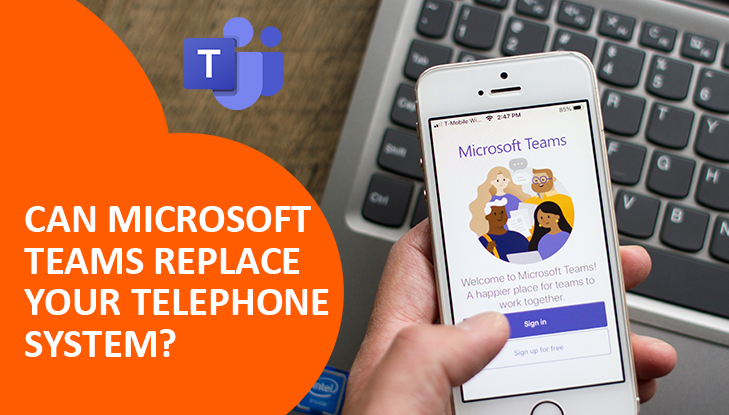 Can Microsoft Teams replace your telephone system?
The ways of working have changed radically in recent years, companies have had to make great choices, including allowing their employees to Smart Working and this has changed the way they communicate. To meet this growth, many companies have started using Microsoft Teams to use corporate communications in place of their internal phone system.
What are the benefits of Microsoft Teams?
Microsoft Teams is helping to drive internal business communications optimization and digital transformation. For example, a worker on Microsoft Teams can easily request assistance from a team of colleagues, whether they are in the office or using their smartphone remotely. Send a support request to a specific team and an expert will support you!
Are Microsoft Teams right for any business?
Every company is different, with a unique corporate culture and way of working, so Microsoft Teams was built for multiple collaboration purposes. So while the video, chat, and call features are excellent and have helped many people working remotely, for some companies it doesn't completely replace an adequate system for communicating with their customers. If you are a company with a Contact Center, you may want to explore other solutions designed to improve CX and Customer Service!
Contact Center integrated with Teams
A Contact Center integrated with Teams extends customer service operations, making agents more accountable to your brand. Now the agents of the Contact Center can be supported without problems by colleagues with specific skills based on the customer's request; managing to get in touch with people who work remotely, after hours, and in other locations. If you optimize internal communication, you will find that the experience you offer your customers has inevitably improved. And thanks to the efficiency, your results also become significantly cheaper.