Optimize your Contact Center with CCaaS
|
May 3, 2022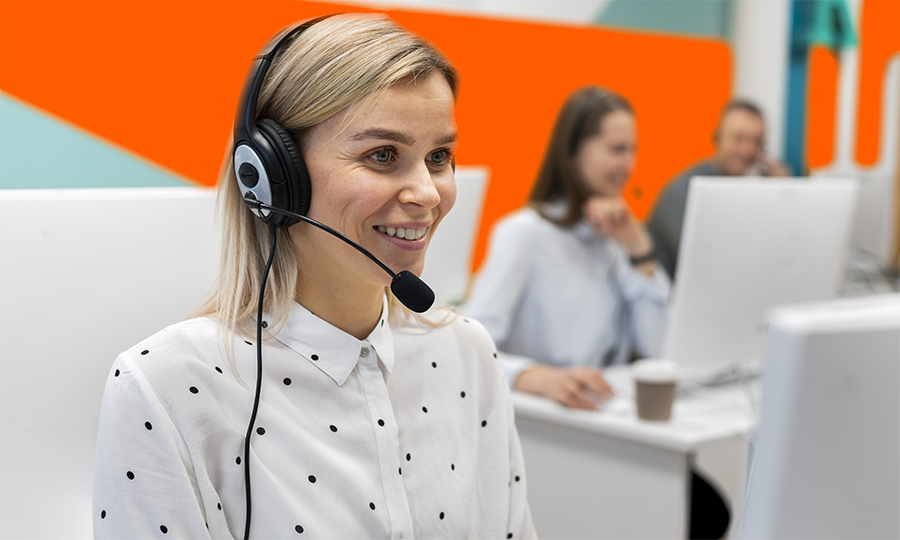 CCaaS or Contact Center As a Service refers to a Cloud-based Customer Experience solution that allows companies of all sizes to communicate with their customers, improving the customer experience and optimizing the daily operations of your agents in many ways. Let's see what they are:
Save on costs
The main advantages of a CCaaS platform are the reduced costs. With a Cloud-based platform, your Contact Center will have no hardware costs and will not need an IT team to support on-premise technologies.
A CCaaS solution is ideal for businesses that have ever-changing operational or seasonality needs. This gives companies the flexibility to pay only for the technology they need while keeping costs significantly lower.
Outsource operations
The Cloud-based Call Center is a boon for those companies, which allow their agents to work remotely or outsource customer service operations, anywhere in the world. Using a call center solution, companies can access data anywhere and monitor agent operations from a central location. This allows you to respond quickly to problems and provide a high level of service.
Quality management across all channels
Monitoring the quality of interactions can be difficult given the number of channels with which users interact with companies. Contact channels such as voice, e-mail, SMS, messaging apps, and web chat must be monitored and it is easier with artificial intelligence.
Through the analysis of sentiment and text based on artificial intelligence, you can monitor 100% of all interactions on all channels. It measures and analyzes the state of mind of an end-user during an interaction, while simultaneously collecting data such as recordings and transcripts of calls. The collected data can be compiled simply, using metrics and KPIs to be used for analysis purposes.
Live in a few days
BeCloud's team of professional experts is committed to a 15-day implementation cycle. New customer setup can be done quickly and easily, our web interface is intuitive, and system management tools help adapt to changing consumers and market conditions. The BeInContact Agent Desktop offers ready-to-use APIs and integrations that allow you to implement the platform as easily as possible.
Personalization
A CCaaS platform is very scalable and able to adapt to companies of different sizes and different sectors. With the right vendor, you can customize the CCaaS solution for your specific use cases without having to make expensive and time-consuming changes to hardware and software.
Customizing your solution allows you to choose features and create ad hoc workflows.
For example, BeInContact's software gives you access to advanced technology such as integration with any third-party CRM, best-in-class artificial intelligence (Amazon Lex and IBM Watson), voice-activated omnichannel, and conversational communication capabilities IVR with natural language processing. All of these features at a pay-per-use price.