How to choose a call center software?
|
April 11, 2022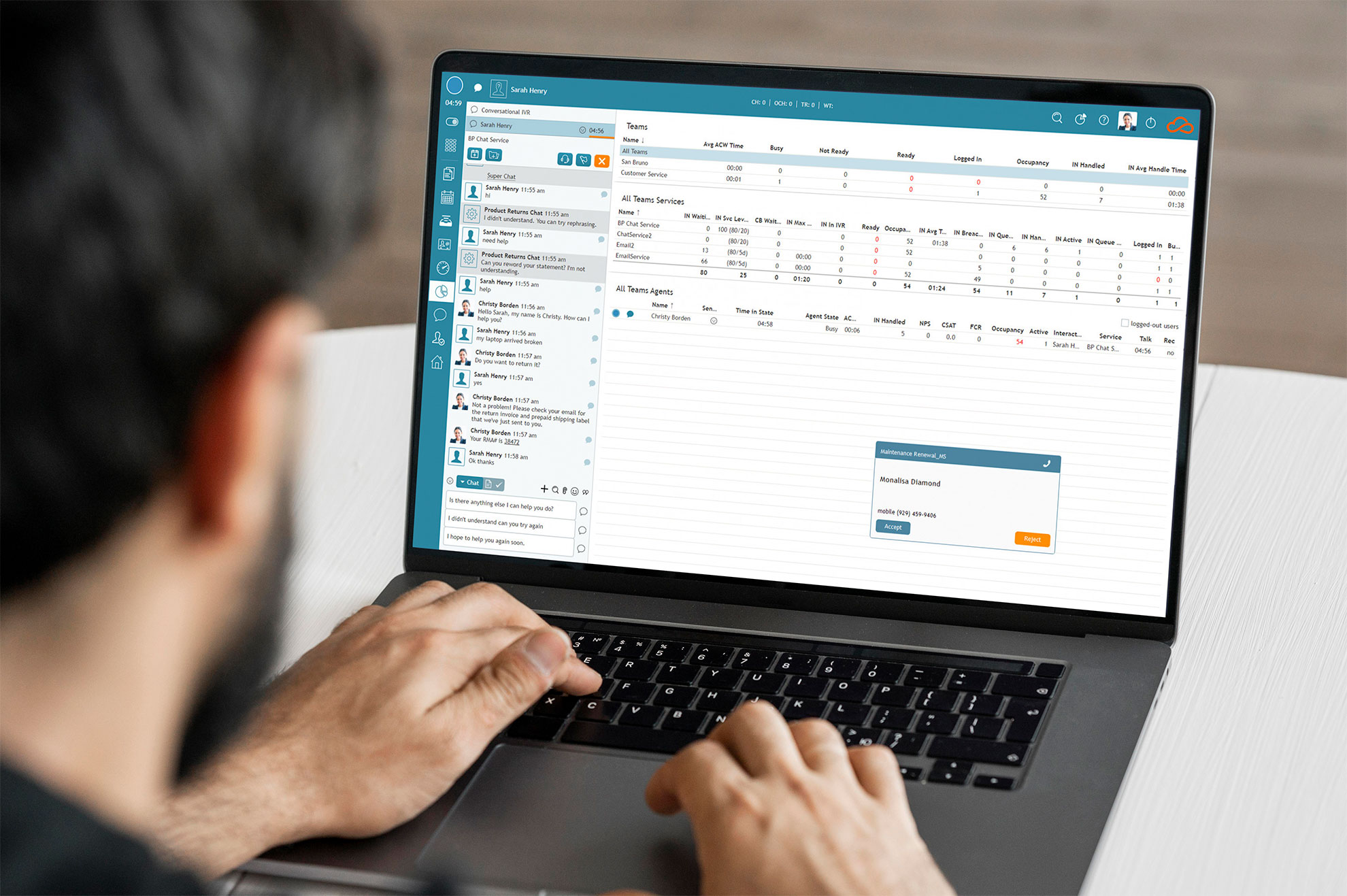 Investing in call center software is the right move for many businesses, but there are a few factors to consider before choosing a platform. To help you with this process, we have collected five key points to help you make the right choice:
1. Understand your needs: the first step is to understand what your needs are and what you are looking for in the software. Do you need a system that can handle a high volume of calls? Are you looking for features like CRM integration or an IVR? Make sure you identify the key features that are important to you and look for solutions that offer them.
2. Check out the reviews: after narrowing down the list of options, be sure to read reviews from other companies that have used the software. This will give you a better idea of how the platform works and if it meets your needs. Read the reviews of our customers and find out why they chose us.
3. Compare prices: It is important to compare prices between the different solutions to find the one that fits your budget. Cloud-based call center software can be less expensive than an on-premise solution. We always recommend starting to implement the platform with basic functionality to test it, being scalable and flexible you can add new features when you want even at a later time.
4. Consider your IT infrastructure: To use cloud-based call center software, your business will need to have a solid internet connection. If your business doesn't have one, you may need to invest in a new line to get the system up and running.
5. Talk to an expert: Finally, be sure to speak to an expert advisor who trusts you, to get specific answers to your questions and to get help setting up your system.
What is cloud call center software?
With the changing and growing demands of the market, more and more companies need a communication platform capable of responding more quickly and efficiently to the pre or post sales needs of their customers.
Thanks to a call center software you will have the possibility, on an intuitive web interface, to manage customer contact on any channel, both voice and digital. You will be able to improve the daily operations of agents, the queues of inbound calls and monitor the performance of operations, thus creating a complete and immediate support experience.
Call Center on-premise vs Cloud
When it comes to call centers, there are two main options to choose from: on-premise and cloud. Both have their advantages and disadvantages, so it can be difficult to decide which option is best for your business:
The on-premise call center is hosted at your location. This means you'll need to set it up and manage it through an experienced IT team, which can be a daunting task.
The cloud-based call center is hosted by a third party provider, accessible via the Internet. This means you don't have to worry about setting up and managing your infrastructure. All you need to start using the software is a computer and a stable internet connection.
Advantages of Cloud Call Center software
Using cloud-based call center software offers numerous benefits, it allows companies to access call center features from anywhere in the world as long as you have an internet connection. This allows companies to receive calls from customers regardless of their location.
Finally, cloud-based call center software is often more reliable, this is because the software is hosted on a secure server and is regularly backed up. This ensures that companies do not lose data in the event of a system failure.