BeInContact 5.0 – Discover new version
|
July 28, 2021
Discover all benefits of our Omnichannel Cloud Contact Center solution "BeIncontact"
We have created BeInContact, a 100% Cloud Customer Engagement solution to interact simultaneously with all your customers on the different configurable contact channels. Using a single web interface, agents will be able to manage interactions and have all customer informations on a single page, creating a fluid experience, optimizing the daily management of processes and increasing the Customer Experience. By switching from one contact channel to another and taking advantage of the most innovative technologies and customer support features, you can keep track of the entire customer journey, always having the contact statistics of your customers with you. Provide your customers with a multi-channel contact platform, stay updated and in contact with them via voice, WhatsApp, email, web chat, video chat, social messaging and much more.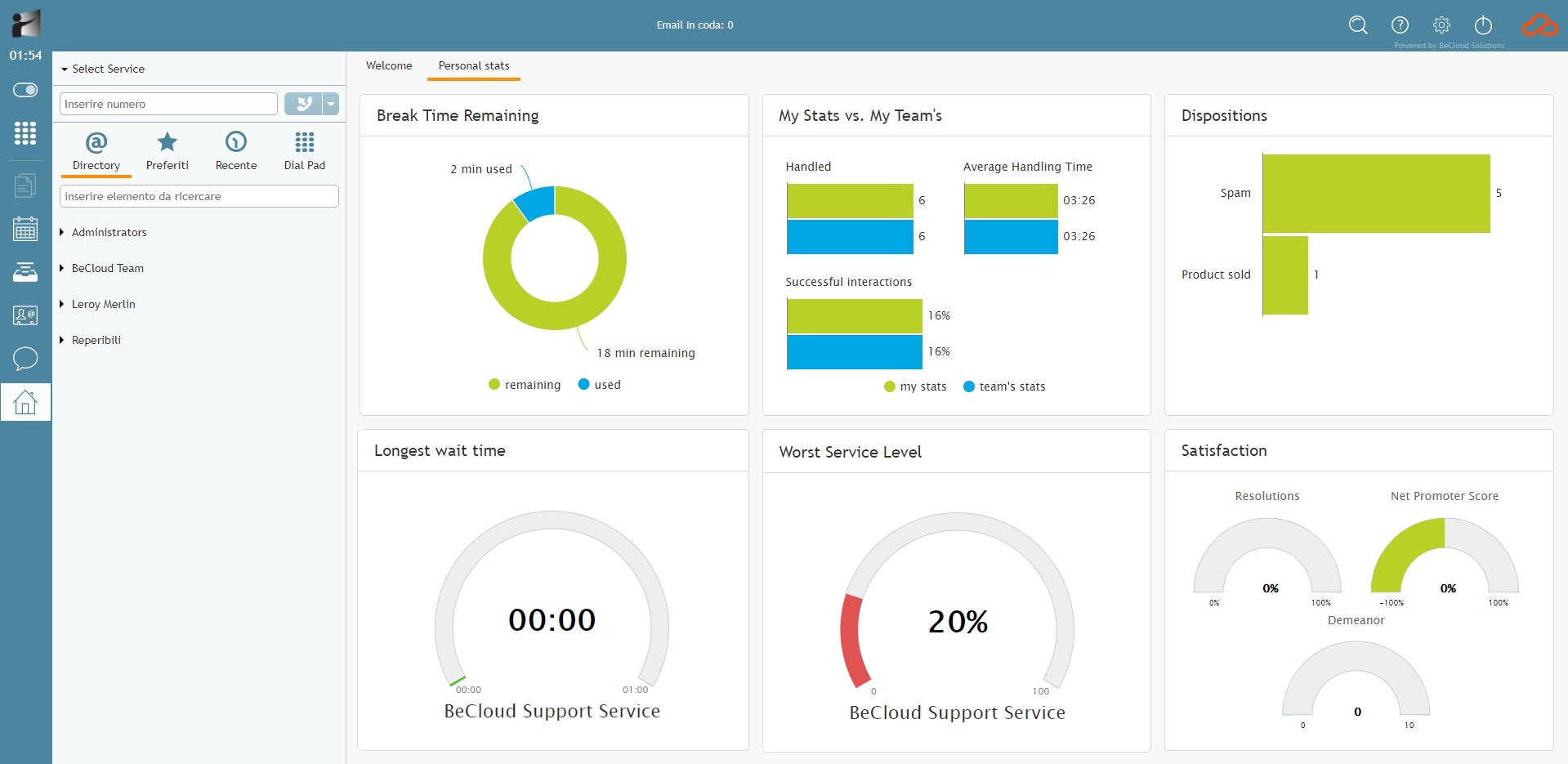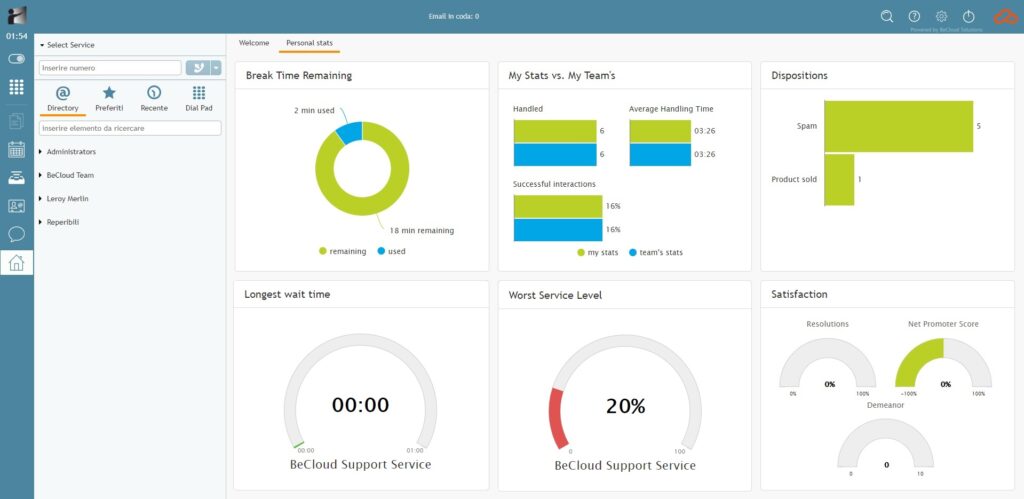 Supervisor view
BeInContact is an Omnichannel Contact Center enterprise platform that does not require the installation of equipment or software at the customers' premises.
Our solution includes smart features:
Omnichannel ACD (voice, WhatsApp Business, email, Microsoft Teams, voicemail, chat, fax, SMS, social messengers, chatbot, etc.)
ASR – Automatic Speech Recognition
TTS – Text To Speech
Campaign Manager with list management
Predictive/Preview Dialing with numerous CTI/CCI functions for integrations with third party applications such as CRM, ERP, Databases and much more.
Thanks to infrastructure and phone lines are in full Cloud mode, the only external component to the system is the operator's station which consists of a PC connected to internet and independent of a physical location. Each customer/user can reach or be reached by the Contact Center software using any communication channel: the system can forward the interactions to any operator located in company offices, remote offices, outsourcers or home workers, without the need to install any component.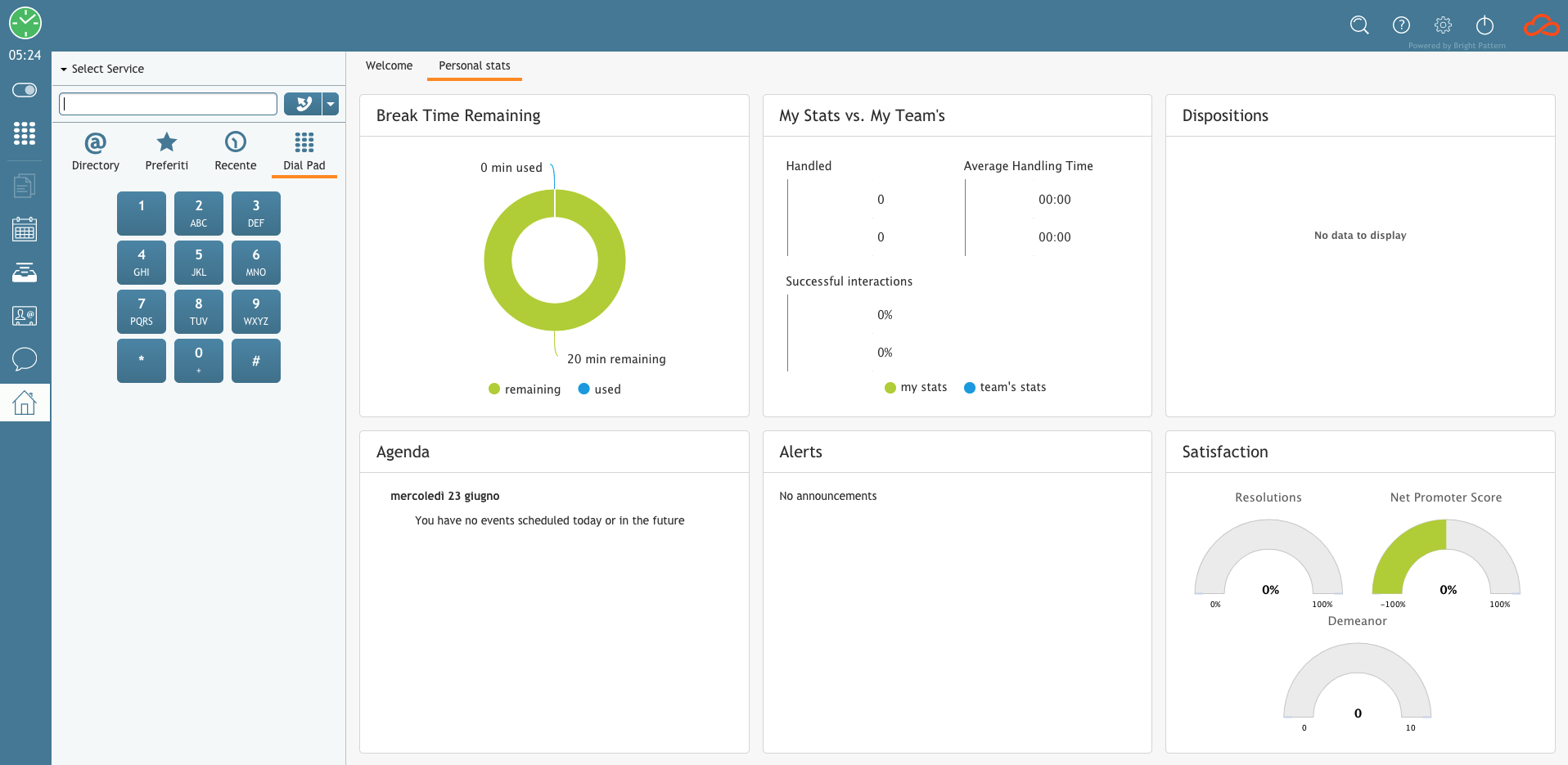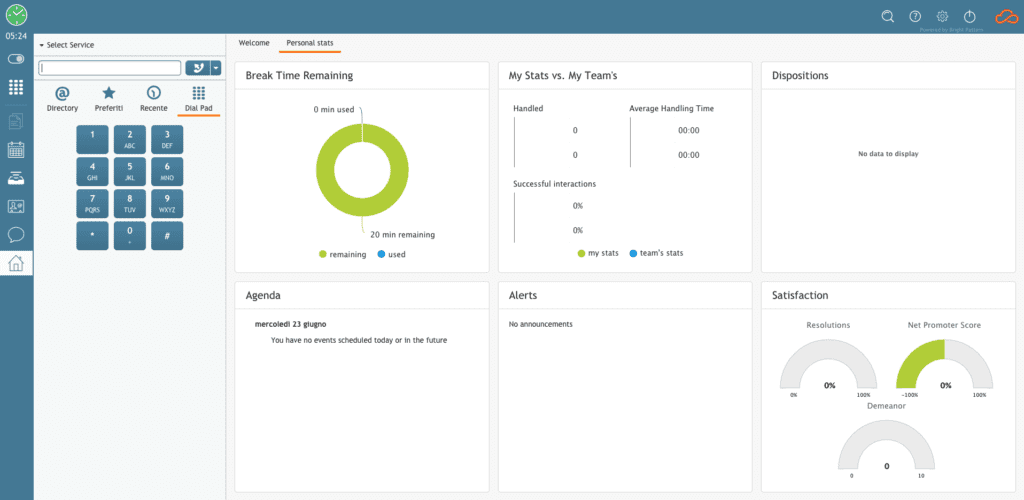 Agent view