Strategies for Optimising the Customer Experience in an Omnichannel Contact Center
|
June 14, 2022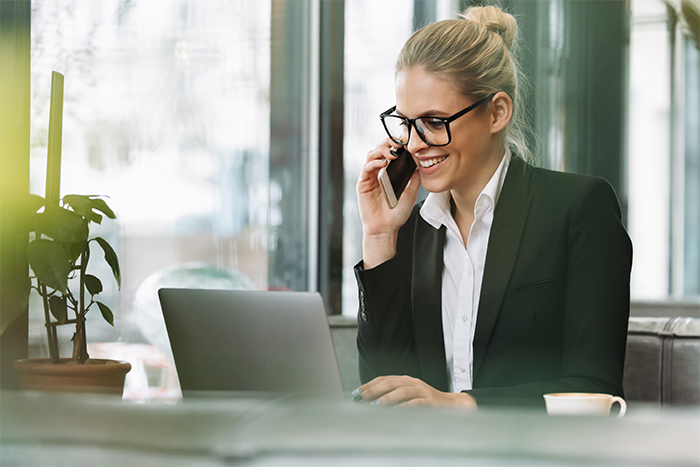 Omnichannel software provides very high potential, it helps you provide an excellent customer experience, while also allowing contact centers to seamlessly connect with customers across all digital and traditional communication channels.
This includes channels like voice, email, SMS, text messaging, messaging apps, video chat, web chat, and allows agents and customers to seamlessly switch between channels without losing conversation context.
Here are some things your omnichannel contact center could do to optimise the customer experience:
Integrating Artificial Intelligence
The integration of artificial intelligence into the Contact Center allows you to optimise the customer experience in many ways:
Improve your agent performance
Optimise your workforce
Allows you to analyse your customer sentiment
Artificial intelligence can use sentiment and text analysis to provide indicators to agents in real time, during an interaction. So, if a customer's mood is detected as negative, agents can be notified of this and can tailor the conversation to try to improve the customer's mood. Artificial intelligence can also be used to suggest responses to agents who can then use it during a conversation to respond quickly.
Artificial Intelligence can be used to analyse customer speech within the conversation IVR menu, personalising the experience and optimising the customer experience by quickly leading them to the right resource.
IVR Technology
To ensure a better customer experience in your contact centre, it would be advisable to use a powerful and intelligent IVR technology, capable of capturing the personal data of the caller, pre-selecting the reason for the request, recognising the customer and searching for the most suitable operator to forward the support request.
For additional customisation and even greater accuracy, you can use AI-powered speech analytics to accurately analyse the client's natural language. With a custom IVR, your contact center can improve the customer experience and deliver numerous benefits: It can reduce wait times, optimise agent performance by managing and prioritising calls by importance, and quickly direct customers to the right resource, improving resolution of the first call.
Monitor 100% of Interactions Across All Channels
One of the best ways to optimise the customer experience in an omnichannel contact center is to be able to monitor all interactions across all channels. Our BeInContact platform is a 100% Cloud Omnichannel Contact Center allowing supervisors and call center administrators to easily monitor all interactions, agent activities, shifts and workloads.
The extracted data is inserted into an easy-to-understand unified report that allows you to get a complete view of the customer journey and satisfaction of the Customer Experience. Supervisors can also access specific information through integration with the CRM, allowing historical activities for all customers to be checked and monitored across all interactions.
BeInContact – Omnichannel Call Center Software
BeCloud is an International Company that develops 100% cloud services and solutions, suitable for any company and sector that wants to optimise the daily operations of omnichannel Customer Care. We have developed a complete suite, which places us as the only vendor for the implementation of Omnichannel Contact Center services, responding quickly and effectively to the needs of our customers. The omnichannel platform collects billions of daily interactions through calls, social media, chatbots, WhatsApp and therefore improves corporate communications with Microsoft Teams, integrating with the best market-leading CRMs.